Tam Lin (1970)
Tam Lin was made into a movie released in 1970. The movie, released under the alternate title The Devil's Widow, starred Ava Gardner, Ian McShane, and Stephanie Beacham, and was directed by Roddy McDowell.
Type: Modern retelling
The movie never explicitly makes clear how much of the story is supernatural, although parts of it can be read that way. The transformation sequence, for instance, is portrayed as somewhere between a horrific ritual and a very bad drug trip.
Micheala's exact motivations are also unclear, and the story can be read simply as a wealthy older woman who keeps a herd of young artists about her. On the other interpretation, Micheala's frequent use of masks, allusions to regular sacrifices of young artists, and Tom's protests that she is eating up his life suggest a less natural origin. In a director's commentary, McDowell referred to her character as a "Bitch Goddess" who devoured the best years of people's lives. Although the movie includes a voice over shortly after the opening credits that makes mention of the Fairy Queen and Tam Lin, this identification is never explicitly stated by characters within the film.
The overall tone of the movie includes a shift from bright daylight colors and sunlit scenes to darker clothing, blue tones, and night scenes. Early and mid-movie events are likely to take place outdoors, and characters are generally wearing light clothing, in green settings, suggesting summer time. Later scenes are foggy, windy, and characters are more warmly dressed, indicating that activity has moved into fall. However, there is no explicit tie to Halloween or the end of the year stated in the movie, and exact timing is imprecise.
Supernatural elements in the movie are fairly mild. There are scenes with parlor-game levels of fortune telling among the bright followers of Mickey's house, and the woman who provides Janet with the address of a surgeon is also described as someone who reads cards for local villagers.
Tam Lin in The Devil's Widow
The movie used an original version of the ballad, performed by the group Pentangle
Additional Images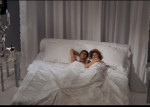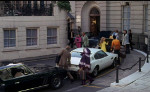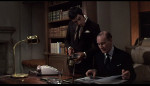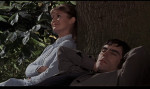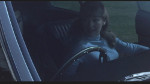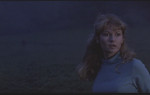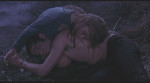 Notes
Added to site October 2014